Dear Colleagues,
Happy New Year! As we look at our plans for 2023—including the CADRE Learning Series, CADRE Fellows program, 2023 DRK-12 PI Meeting, new outreach, topical groups, and more—we are excited to continue supporting your work while helping to advance STEM education research. In this month's Spotlight, we're highlighting DRK-12 projects studying the impacts of models, resources, and technologies to improve STEM education. Learn more about impact study requirements in the DRK-12 solicitation, and find examples and additional information in the Common Guidelines for Educational Research and Development in the section on Types of Research that discusses efficacy and effectiveness research.
We learned about the research foci of a new cohort of CADRE Fellows during our recent orientation with them. We look forward to their participation at the 2023 DRK-12 PI Meeting in June, where you can meet them. If you are a principal investigator of an actively funded project, you should have received an email on Wednesday, January 18, about PI meeting registration.
Finally, we thank NSF and the DRK-12 program leads for their continued support and leadership. Read a welcome letter from the program leads below.
Best,
The CADRE Team
---
Letter from NSF DRK-12 Program Leads
Greetings Discovery Research PreK-12 PI Community!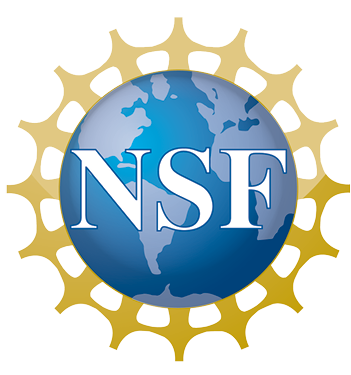 In these early days of 2023, we want to write you to acknowledge your incredible work and immense dedication to high-quality, equitable, innovative learning, teaching, and assessment in preK-12 settings. During 2022, the DRK-12 community showed remarkable resilience and creativity in responding to the persisting effects of the pandemic at schools. It was astounding to see how the proposed and awarded DRK-12 proposals reframed and revisioned how and what we teach for a better post-pandemic world. We are grateful to see your contributions to imagining a more inclusive and equitable STEM education ecosystem by exploring and investigating emerging technologies, culturally sustaining theories, grand environmental challenges, cross-contextual implementations, and larger-scale impacts.  
The year 2022 marked some exciting initiatives at NSF, the STEM Education (EDU) Directorate, and the Division of Research on Learning (DRL). We want to highlight some of these initiatives here. The CHIPS and Science Act was signed into law by President Joe Biden on August 9, 2022. This act has important implications for NSF and our program at EDU. While doubling NSF's budget over the next five years, this act supports building new programs to scale up innovations for preK-12 education. In addition, the act emphasized enhancing the agency's broadening participation agenda while increasing investments in EPSCoR jurisdictions and the NSF INCLUDES initiative. Under the leadership of the EDU's new head Dr. James L. Moore III, EDU will have a critical role in achieving the goals of the CHIPS and Science Act and reaching the "missing millions" of our nation. An important step towards achieving the broadening participation agenda is the announcement of a Racial Equity in STEM Education Program with a new solicitation (NSF-22-634). This program started as an initiative to respond to the systemic injustices and inequities in education and grew into a program. In collaboration with NSF's new directorate for Technology, Innovation, and Partnerships (TIP), EDU announced a new program, Experiential Learning for Emerging and Novel Technologies (ExLENT, NSF-23-507). This program's goal is to support the development of experiential learning opportunities that attract and retain diverse populations in emerging technology careers. 
Across the year, the CADRE Resource Center has effectively supported the DRK-12 PI Community through diverse outlets such as podcasts, workshops, and AERA conference sessions. We are impressed with CADRE's responsiveness to the needs of PIs. We are also fortunate that the CADRE team brings scholars together to highlight societal concerns, such as teacher recruitment and retention. We look forward to the 2023 DRK-12 PI Meeting that will be held in person and will spark discussions around how the DRK-12 community can make a broader impact towards equitable and justice-oriented learning and teaching in STEM fields.
This letter is our way of underscoring that our division and program at NSF are proud to hear about your accomplishments, highlights, and contributions to the field. Please remember to reach out to us with your news, publications, and questions about your existing awards. We take pleasure in your success and want to share the good news! We also want to help you address the challenges that can unfold in executing your work. Please do not hesitate to contact our program directors with new ideas and suggestions for improving your work and the impact of our program.
Thank you for all your commitment to improving STEM Education. We hope that you have a healthy, happy, and productive 2023!  
Asli Sezen-Barrie & Joan Walker
Program Leads, Discovery Research PreK-12, National Science Foundation
---
DRK-12 Impact Studies | Spotlight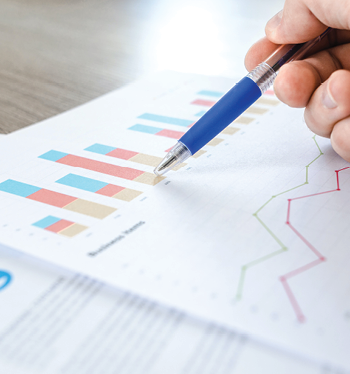 This Spotlight features DRK-12 impact studies that are researching the efficacy or effectiveness of previous work. We hope this Spotlight provides insight into this research type.
In this Spotlight:
---
Meet the 2023 CADRE Fellows! | Announcement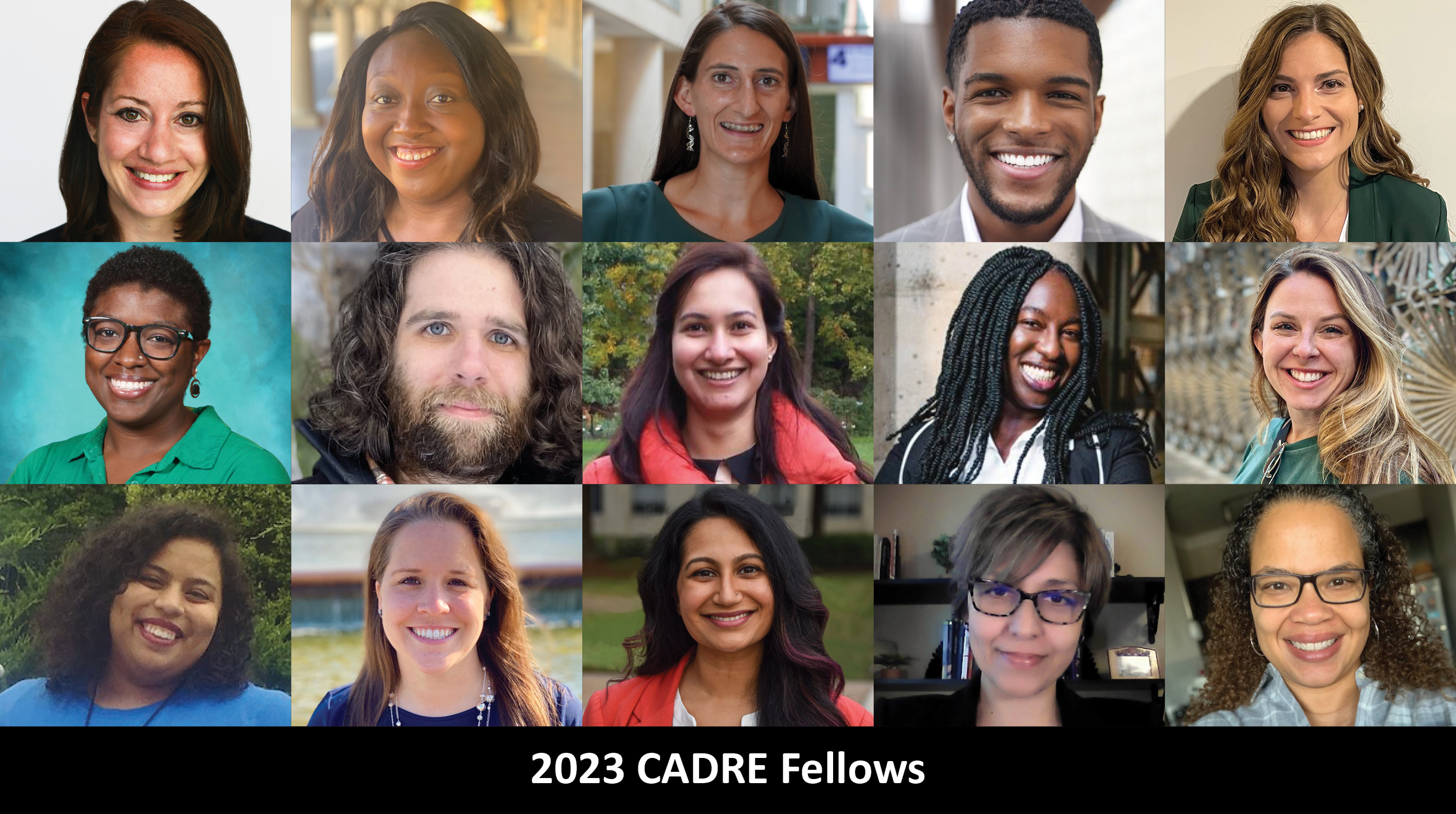 Congratulations to the 2023 CADRE Fellows! View their bios to learn more about their work and interests.
 
Naomi Blaushild, The Learning Partnership
Kyalamboka Brown, Stanford University
Hannah Cooke, University of Connecticut
Arsene Frederic Jr., Howard University
Kelly-Ann Gesuelli, University of Notre Dame
Jordan Henley, University of Georgia
Eric Kirk, University of North Carolina at Chapel Hill
Swati Mehta, California State University, Dominguez Hills
Adjoa Mensah, University of Nevada, Las Vegas
Britt Miller, George Mason University
Laura Peña-Telfer, Georgia State University
Holly M. Plank, University of Pittsburgh
Anita Sundrani, University of Houston
Ananí M. Vasquez, Arizona State University
Elizabeth Wrightsman, Texas State University
Visit CADRE's Early Career page for more information about the Fellows program, early career resources, and early career news and opportunities.
---
Learning Series: Using Video in Education Research | Register Today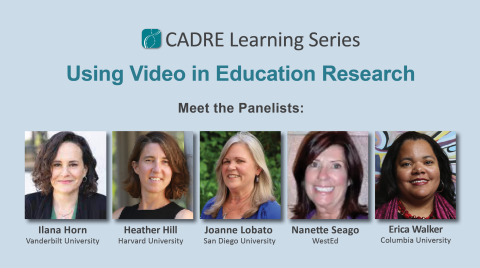 There is still time to register for the upcoming CADRE Learning Series. In the January 27 webinar, learn how researchers incorporate video into their studies for a range of purposes and at different scales. In a follow-up session on February 10 you will have the opportunity to join smaller consultation groups to discuss design ideas for your own studies.
Panelists: Ilana Horn, Vanderbilt University (moderator); Heather Hill, Harvard University; Joanne Lobato, San Diego State University; Nanette Seago, WestEd; Erica Walker, Columbia University
Part 1: January 27, 1:30-3 PM ET | REGISTER
Part 2: February 10, 3-4:30 PM ET | REGISTER
---
Cultural and Linguistic Competence in Survey Design & Methodology | EQR Hub Workshop Resources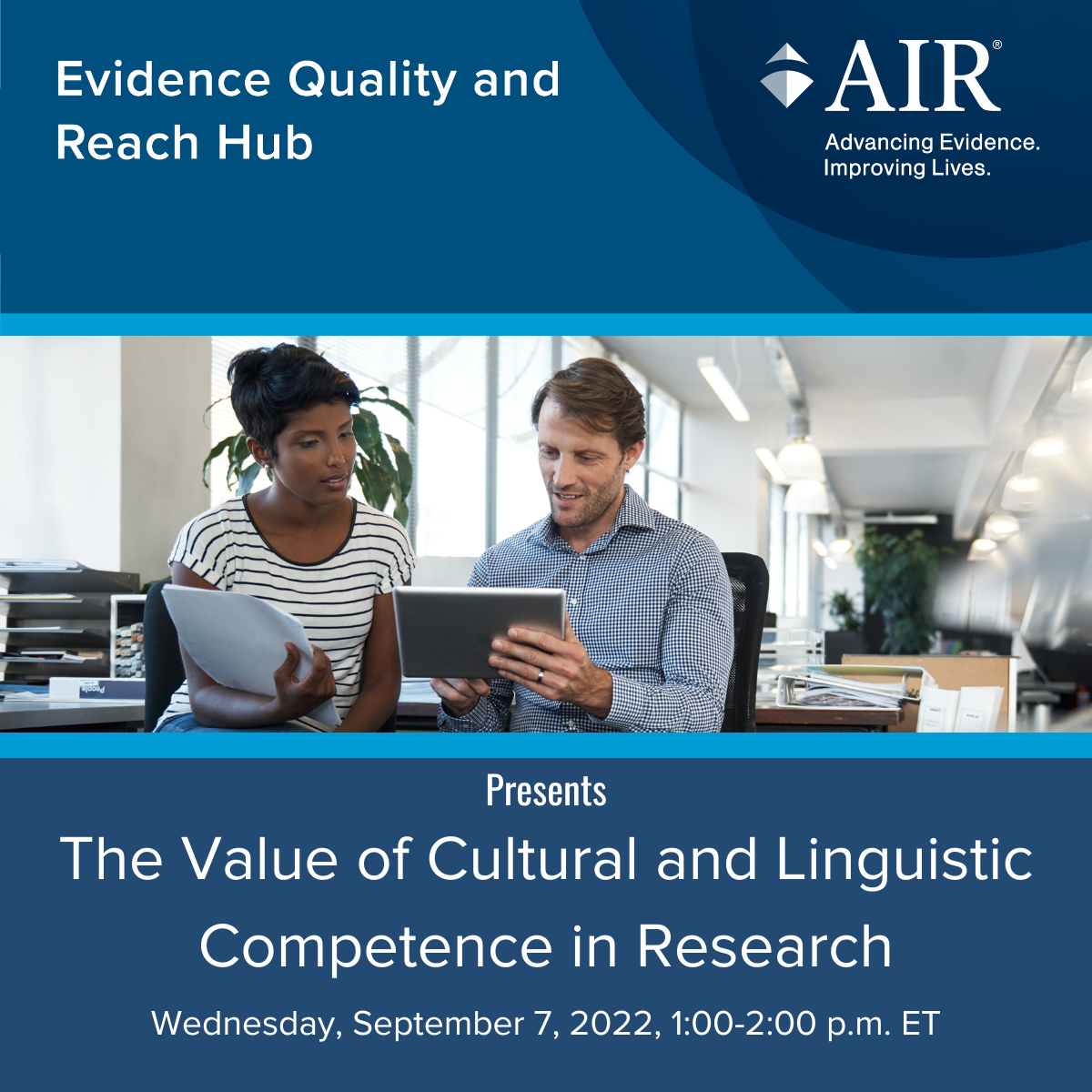 If you were unable to attend the fall workshop offered by the Evidence Quality and Reach Hub (EQR), the workshop slides from Day 1, Day 2, and Day 3 are now available. In addition, a Nonresponse Bias Calculator with Example [xls] is available for download.
View these resources and more on the EQR Hub page.
 
---
Newsbites
News from NSF
News from DRK-12 Projects and Awardees
Project Updates
Upcoming Opportunities
The following funding and publication opportunities, listed by deadline, may be of interest to you and your DRK-12 project members.
Funding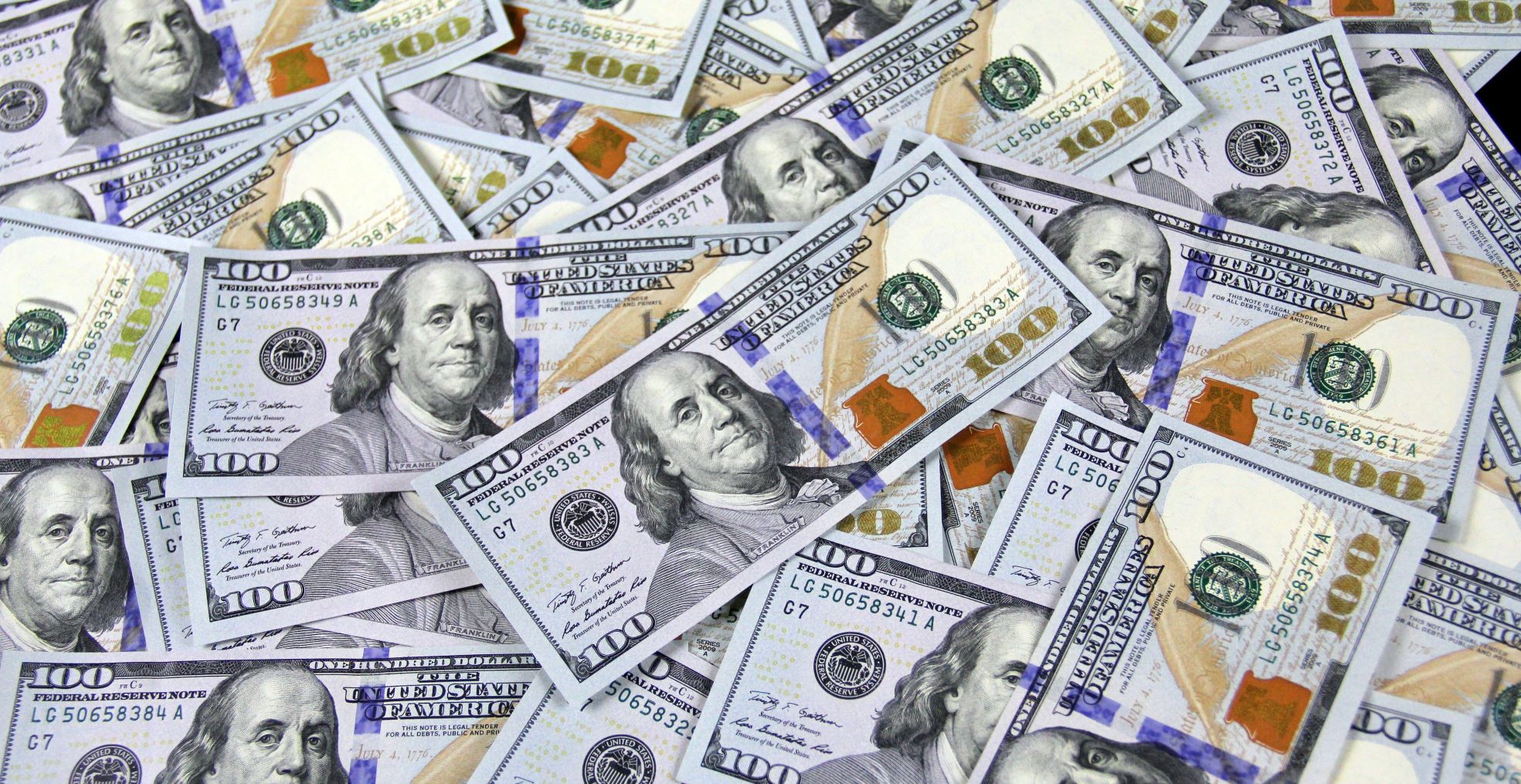 January 31, 2023 – NCME | Mission Fund: Fairness, Equity, and Social Justice in Assessment Initiatives
February 6, 2023 – NSF | Growing Convergence Research (GCR)
NEW! February 8, 2023 – NSF | Computer Science for All (CSforAll: Research and RPPs)
February 8, 2023 – NSF |

Improving Undergraduate STEM Education: Hispanic-Serving Institutions (HSI Program)

February 24, 2023 – NSF |

EHR Core Research: Building Capacity in STEM Education Research

February 28, 2023 – NSF |

Arecibo Center for STEM Education and Research (ACSER)

March 13, 2023 – NSF | Expanding AI Innovation Through Capacity Building and Partnerships (ExpandAI)
April 11, 2023 – NSF | 

EPSCoR Research Infrastructure Improvement Track-4: EPSCoR Research Fellows

April 27, 2023 – NSF | 

ADVANCE: Organizational Change for Gender Equity in STEM Academic Professions (ADVANCE)

(Preliminary Proposal)

May 1, 2023

–

NSF |

Advancing Innovation and Impact in Undergraduate STEM Education at Two-year Institutions of Higher Education
June 26, 2023 – NSF | Expanding AI Innovation Through Capacity Building and Partnerships (ExpandAI)

July 25, 2023

– NSF | Historically Black Colleges and Universities - Undergraduate Program (HBCU-UP) (Letter of Intent)

July 26, 2023

–

NSF |

Faculty Early Career Development Program (CAREER)

July 27, 2023

–

NSF |

Historically Black Colleges and Universities - Excellence in Research (HBCU - EiR) (Letter of Intent)
NEW!

August 11, 2023

–

NSF |

Innovative Technology Experiences for Students and Teachers (ITEST)
Publications
February 1, 2023 – Journal of Research in Science Teaching | Learning and Teaching in Times of Science Denial and Disinformation (Extended Abstracts)
February 1, 2023 – Mathematics Teacher: Learning and Teaching PK-12 | Build It! (Letter of Interest)
February 1, 2023 – Science Scope | Cultivating Collaboration
February 1, 2023 – The Science Teacher | Scientific Literacy
NEW! February 24, 2023 – Multi-Journal Special Issue | Gender Equality in Education
NEW! February 28, 2023 – Science Education | Teacher Learning and Practice Within Organizational Contexts (Extended Abstracts)
NEW! March 19, 2023 – Computers in the Schools | Artificial Intelligence and Education (AI&ED): Possibilities, Pedagogies and Risks
April 1, 2023 – Science Scope | Differentiation for All Environments
April 1, 2023 – The Science Teacher |

Engaging ALL Students in Our Science Classes

NEW! May 20, 2023 – Educational Technology & Society | Educational Design Research for Human Beings' Learning Access – Centering Accessibility, Equity, and Inclusion
June 1, 2023 – Mathematics Teacher: Learning and Teaching PK-12 | 2024 Collaborative Issue
June 1, 2023 – Science & Children | Climate Justice
NEW! June 1, 2023 – Science & Children | Connecting Mathematics and Science
June 1, 2023 – Science Scope | Eliciting Student Thinking
June 1, 2023 – The Science Teacher | Crosscutting Concepts for All
NEW! August 1, 2023 – Science Scope | Assessment
Career & Professional Development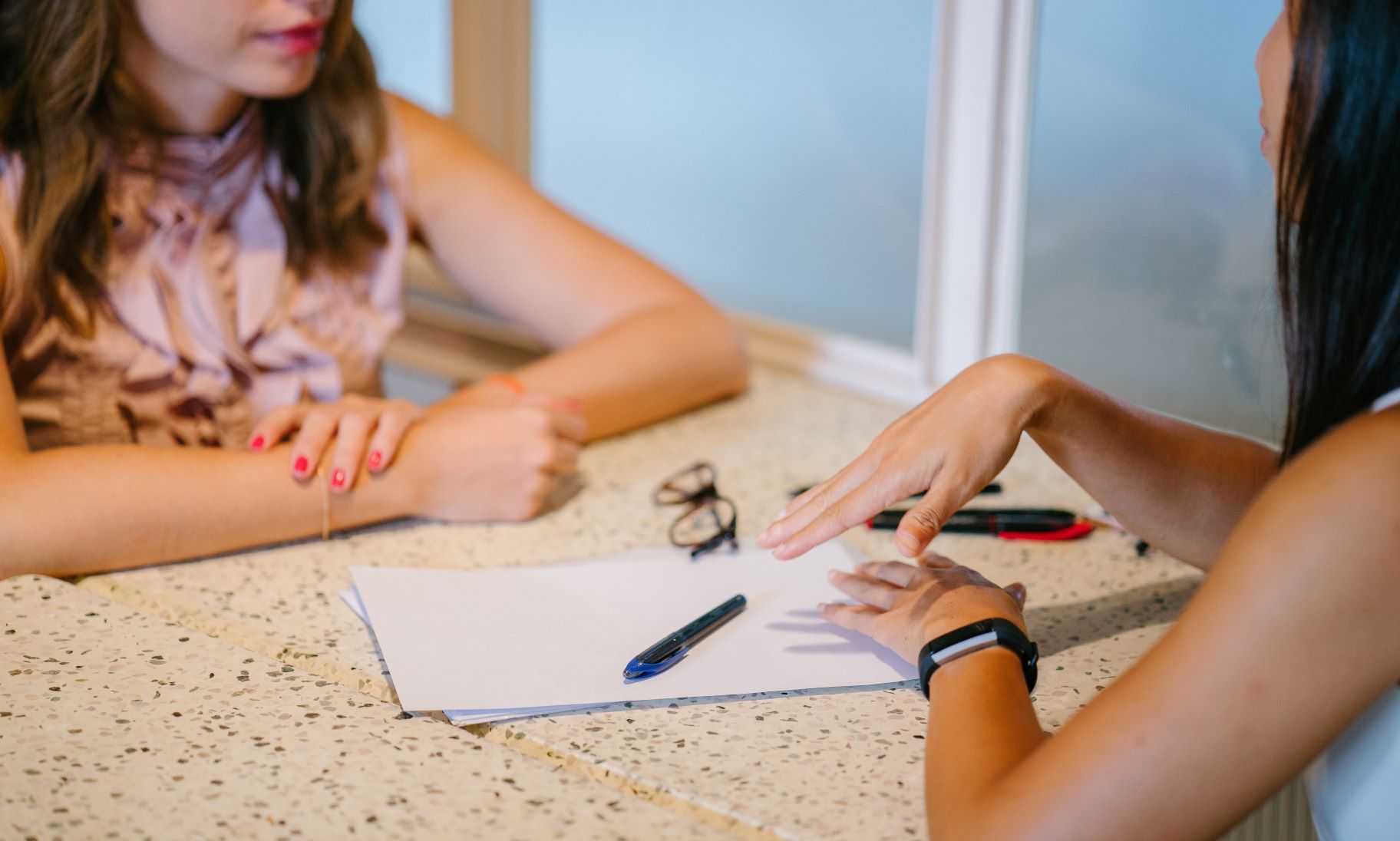 For job, funding, and capacity-building opportunities for doctoral students, postdocs, and other early career scholars, visit our
Early Career News & Opportunities
page.
---
In Case You Missed It
Highlights from recent newsletters and announcements: