Dear Colleagues,

---
Snapshot of Active DRK-12 Awards: Broadening Participation
CADRE recently conducted a survey of active DRK-12 awards to characterize and synthesize aspects of the portfolio. We're taking an initial look at the ways DRK-12 projects are engaging underserved populations and addressing broadening participation in STEM education through their research and development. The following infographic provides a preliminary snapshot of the results: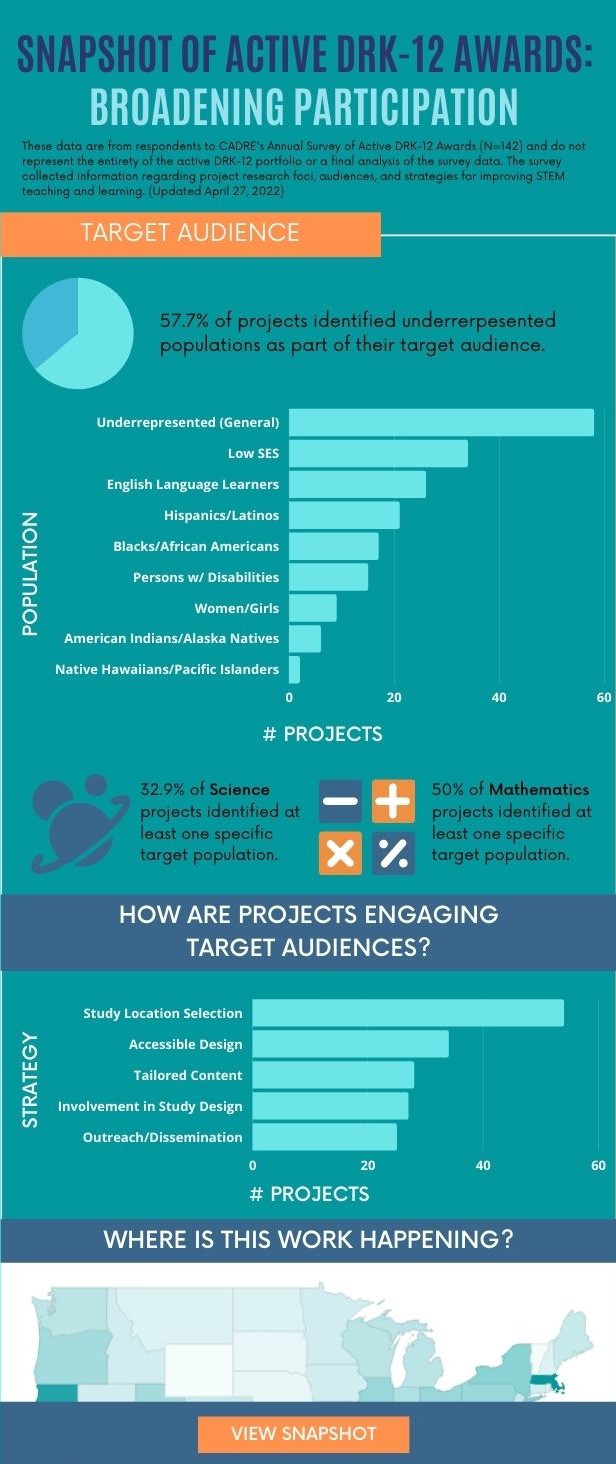 While analysis is underway, we will incorporate additional data later this summer. If you are a PI on an active DRK-12 award, you can still make sure your work is represented by responding to the survey link sent on April 7, 2022.