Dear Colleagues,
In 2018, NSF and IES released a companion to the Common Guidelines which identifies principles to help education stakeholders design and report reproducibility and replication studies in the effort to build evidence. This month's Spotlight explores that topic. This newsletter also features two blogs written by 2019-20 CADRE Fellows offering their perspectives on STEM education research in the context of the COVID-19 pandemic and Black Lives Matter protests.
CADRE is planning our next year of work, and we invite your input! Please let us know how we can best serve you, the DRK-12 program, and the field by taking this survey (if you haven't already).
We have an updated list of 2020 DRK-12 awards. Congratulations to the newest awardees! We expect to have one more update in next month's newsletter. We have also updated last month's Spotlight on Problem Solving with additional information about the Proportions Playground project. Finally, we have added citations of work submitted during the 2020 PI Meeting registration to awardee profiles on cadrek12.org. If you submitted citations, visit your profile to view the updates. If you didn't submit any citations, we invite you to send us citations from your DRK-12 publications and related work that will help others learn about your professional interests and recent work. In your email, please indicate which publications are from your DRK-12 work.
Meet Sethuraman Panchanathan, the newest director of the National Science Foundation, and learn about his perspective on maintaining global leadership, ensuring accessibility and inclusivity, and advancing the frontiers of STEM research through partnerships.
---
Spotlight on Replication & Building Evidence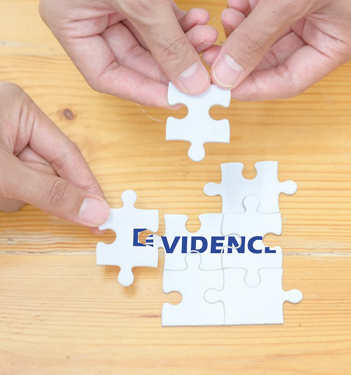 This Spotlight features perspectives, research, and resources related to building evidence in STEM education, particularly by means of replication. While NSF and the DRK-12 portfolio traditionally focus on the early stages in the research cycle (i.e., exploratory, design and development), there has been increasing attention to and funding of studies that build evidence of the efficacy and effectiveness of preK-12 STEM education innovations of models, tools, and technologies. Recently, the DRK-12 program funded a replication study featured in this Spotlight and research to support a more consistent definition of "replicable" and promote consistency in the design of replication studies and their statistical analyses. NSF also funded a data hub to support reproducible research practices such as data sharing and study registration. Other studies funded by NSF, such as CASPIR Math (featured below), look closely at core components and the conditions under which interventions can be effectively adapted in various contexts and raise questions about exact replication. In two perspective pieces, Jinfa Cai comments on the role of conceptual replication studies, and Christopher Wilson discusses effectively communicating with practitioners and others about the evidence we are building.
In this Spotlight...
Researcher Perspectives
Featured Projects
Additional Resources
---
COVID-19, BLM, and STEM Education
In these blog posts, two 2019-20 CADRE Fellows offer their perspectives on STEM education research in the context of the COVID-19 pandemic and Black Lives Matter protests. Roxanne Moore reflects on (re)humanizing mathematics education and moving beyond affirmative statements to concrete action that addresses racism and white supremacy in STEM education. Ti'Era Worsley reflects on removing her shield and facing racism head-on as an emerging STEM education researcher and what this pivotal moment means for socially just and critical educators.
---
New DRK-12 Awards

NSF continues to announce recent DRK-12 awards. Congratulations to the newest awardees! We look forward to getting to know you and hearing about your work as it progresses. Welcome to our community! This list includes all 2020 awards; the projects marked as new denote awards made since our June newsletter.
---
---
Newsbites from NSF, DRK-12, and NSF Networks
News from NSF 
---
---
News from DRK–12 Projects & Awardees
---
Upcoming Opportunities
The following funding and publication opportunities, listed by deadline, may be of interest to you and your DRK-12 project members. 
Other Opportunities

For job, funding, and capacity-building opportunities for doctoral students, postdocs, and other early career scholars, visit our Early Career News & Opportunities page.
---
In Case You Missed It
Highlights from recent newsletters and announcements: