Dear Colleagues,
With over 500 registrants, the
2021 DRK-12 PI Meeting
was our largest meeting ever! Aspiring, new, and experienced DRK-12 awardees, NSF staff, and guests came together to share research, discuss critical education issues, and meet with collaborators. We thank everyone who contributed to the meeting conversations, including NSF program officers, moderators and presenters, and attendees. We have now posted session recordings in case you missed one or want to revisit a conversation. The recordings, session resources, and posters will be available to meeting registrants for the next year at
2021.DRK12PIMeeting.org
.
Congratulations to the
new DRK-12 awardees
! You may notice that among the new awardees is CADRE! CADRE has been funded to continue serving as the DRK-12 resource network. We at EDC look forward to working with our new partners at North Carolina State University, WestEd, the University of Missouri, Vanderbilt University, and Mathematica. Watch for future announcements of our efforts to increase strategic collaborations with STEM education stakeholders from diverse contexts, communities, and cultures; build the capacity of early career STEM education scholars and prospective awardees; initiate and facilitate discussions, professional connections, and learning opportunities among DRK-12 awardees; and support the strategic dissemination of DRK-12 research and knowledge. We welcome your suggestions and involvement in CADRE's efforts to advance DRK-12 research.
Best,
The CADRE Team
---
Upcoming DRK-12 Solicitation Webinars
CADRE will host two NSF-led webinars on
DRK-12 Solicitation 20-572
on July 7 and July 22 at 4 PM ET. If you are planning to submit a DRK-12 proposal (deadline October 6, 2021), we encourage you to register and attend.
Important Notices:
---
2021 DRK-12 PI Meeting Follow-Up
We were engaged, challenged, and invigorated by the ways in which the DRK-12 community and research has persevered, responded, and transformed through the events of the past year. Thank you all for your contributions and flexibility during this year's virtual meeting. It was wonderful to see familiar faces as well as get to know prospective awardees, project members, and collaborators who are often unable to attend the in-person conferences. In the coming weeks and months, we hope you will continue to engage and learn from your colleagues:
Virtual Poster Hall: Posters are available for browsing and comment for meeting registrants (must be logged in).
Session Recordings: Watch recordings of sessions you missed or want to revisit. Please note that breakouts were not recorded.
Conference Submissions: As we approach submission deadlines for AERA, NARST, AMTE, and other events, CADRE is planning to support and develop cross-project submissions around topics that are emerging from the portfolio and PI meeting. Email cadre@edc.org if you would like to be involved and have a suggestion of a topic or opportunity. We have previously supported sessions focused on modeling (NSTA), online and blended professional development (AERA), and algebra (AERA, NCTM).
Continued Conversation: If you would like to stay in touch via an email listserv, schedule follow-up conversations, or explore further opportunities for collaboration following any of the PI meeting sessions, email cadre@edc.org.
If you attended the meeting, please let us know about your experience by completing the evaluation survey you received on June 17.
If you are on an active DRK-12 project but were not able to attend the meeting and would like access to the event site to view recordings and session materials,
please
fill out this form
. If you are not on an active project, stay tuned for the release of some recordings on our
YouTube channel
.
CADRE will continue to add resources from the PI Meeting to the event site, e.g., additional recordings, resources from chats, session Google docs, and more!
Project Tip: Advisory Boards

During the recent DRK-12 PI Meeting, Michelle Cirillo, Zandra de Araujo, and Beth Herbel Eisenmann provided suggestions about how to engage your advisory board. Here are a couple of takeaways:
Prepare for an in-person meeting by sending advisors a 2-page project update/summary, a set of questions for discussion, and clear advisory board goals ahead of time. You might also send artifacts and ask for written feedback.
Ask individual or small groups of advisors to engage in targeted tasks based on their expertise.
Involve multiple members of your project team in working directly with the advisory board.
---
Newsbites

News from NSF

News from NSF Networks

CAISE will hold a virtual 2021 Awardee Meeting October 19–21, 2021. If you are a currently funded NSF AISL awardee and have not received an email from NSF about this meeting, please complete this form.
EvaluATE described in a recent webinar how evaluators and PIs funded by NSF's ATE program define and measure diversity, equity, and inclusion (DEI) within their projects.
STELAR is hosting two upcoming informational webinars: June 30 for an overview of the ITEST solicitation (deadline August 31) and July 4 for advice on writing a competitive proposal.
News from DRK-12 Projects and Awardees
 

Awards & Recognition
Publications
A Mixed Methods Comparison of Elementary Preservice Teachers' Conceptualization of Teaching Engineering | Research in Science Education
Authors: Rebekah Hammack and Tina Vo (2016-17 CADRE Fellow)
Data-based Individualization in Mathematics to Support Middleschool Teachers and Their Students with Mathematics Learning Difficulty | Studies in Educational Evaluation
Authors: Sarah R. Powell, Erica S. Lembke, Leanne R. Ketterlin-Geller, Yaacov Petscher, Jiyung Hwang, Samantha E. Bos, Taylor Cox, Stacy Hirt, Erica N. Mason, Tiffini Pruitt-Britton, Elizabeth Thomas, and Stephanie Hopkins
Designing for Mathematical Literacy: Introducing Exponential Growth Using Critical and Meaningful Problem Contexts| Journal of Adolescent & Adult Literacy
Author: William Zahner
Developing and Empirically Grounding the Draw-An-Engineering-Teacher Test (DAETT) | Journal of Science Teacher Education
Authors: Tina Vo (2016-17 CADRE Fellow) and Rebekah Hammack
Examining the Interdependence in the Growth of Students' Language and Argument Competencies in Replicative and Generative Learning Environments | Journal of Research in Science Teaching
Authors: Ali Cikmaz, Gavin Fulmer, Fatma Yaman, and Brian Hand
Examining the Responding Component of Teacher Noticing: A Case of One Teacher's Pedagogical Responses to Students' Thinking in Classroom Artifacts | Journal of Teacher Education
Authors: Melissa Luna and Sarah Selmer
Expert and Preservice Secondary Teachers' Competencies for Noticing Student Thinking about Modelling | Educational Studies in Mathematics
Authors: Jinfa Cai, Raymond LaRochelle, Stephen Hwang, and Gabriele Kaiser
Exploring Experienced Designers' Strategies in a CAD Learning Environment | Computer Applications in Engineering Education
Authors: Anne M. McAlister, James P. Bywater (2018-19 CADRE Fellow), and Jennifer L. Chiu
Exploring Variability During Data Preparation: A Way to Connect Data, Chance, and Context When Working with Complex Public Datasets | Mathematical Thinking and Learning
Authors: Michelle Hoda Wilkerson, Kathryn Lanouette, and Rebecca L. Shareff
Forests After Florence: An Informal Community-Engaged STEM Research Project Promotes STEM Identity in Disaster-Impacted Students | Research in Science & Technological Education
Authors: Kelly Lynn Mulvey, Angelina Joy, Michael Caslin, Darby Orcutt, Deniz Eseryel, and Madhusudan Katti
Incorporating Concept Development Activities into a Flipped Classroom Structure: Using PhET Simulations to Put a Twist on the Flip | Chemistry Education Research and Practice
Authors: Hoi-Ting Wu, Kiana Mortezaei, Teresa Alvelais, Grace Henbest, Courtney Murphy, Ellen J. Yezierski, and Jack F. Eichler
Integrating Computational Modeling into Science Instruction with English Learners | Science & Children
Authors: Alison Haas, Scott Grapin, Katie Simon, Lorena Llosa, and Okhee Lee
Investigating the Usability and Learner Experience of a Virtual Reality Adaptive Skills Intervention for Adults with Autism Spectrum Disorder | Educational Technology Research and Development
Authors: Matthew Schmidt and Noah Glaser (2021 CADRE Postdoc)
Learning to Teach Science During the Clinical Experience: Agency, Opportunity, and Struggle | Science Education
Authors: Mark Windschitl, Karin Lohwasser, Tammy Tasker, Soo-Yean Shim, and Caroline Long
Lessons from a Co-Design Team on Supporting Student Motivation in Middle School Science Classrooms | Theory Into Practice
Authors: Gwen C. Marchand, Jennifer A. Schmidt, Lisa Linnenbrink-Garcia, Christopher J. Harris, David McKinney (2019-20 CADRE Fellow), and Pei Pei Liu
Lighting Up History: Integrating Mathematics and Computational Thinking in the Science Classroom | Science Scope
Authors: Kristin Searle, Colby Tofel-Grehl, and Beth L. MacDonald
Measuring Teaching Practices at Scale: A Novel Application of Text-as-Data Methods | Educational Evaluation and Policy Analysis
Authors: Jing Liu and Julie Cohen
Methodological Guidance Paper: The Craft of Conducting a Qualitative Review | Review of Educational Research
Authors: Suzanne M. Wilson and Dorothea Anagnostopoulos
Negotiations in Scientific Argumentation: An Interpersonal Analysis | Journal of Research in Science Teaching
Authors: Donna Governor, Doug Lombardi, and Catie Duffield
Preparation and Motivation of High School Students Who Want to Become Science or Mathematics Teachers | Journal of Science Teacher Education
Authors: Travis T. Fuchs, Gerhard Sonnert, Sandra A. Scott, Philip M. Sadler, and Chen Chen
Prospective Teachers' Appraisals of Technology Platforms: Comparing Perception and Complexity | Technology, Pedagogy and Education
Authors: Julie M. Amador, Karl W. Kosko, Tracy Weston, and Anne Estapa
Radical Love as Praxis | Journal of Urban Mathematics Education
Authors: Cathery Yeh, Ricardo Martinez, Sara Rezvi, and Shraddha Shirude
Rethinking Learning Trajectories in Light of Student Linguistic Diversity | Mathematical Thinking and Learning
Authors: William Zahner and Lynda Wynn
Screen-Free STEAM: Low-Cost and Hands-on Approaches to Teaching Coding and Engineering to Young Children | Embedding STEAM in Early Childhood Education and Care
Authors: Amanda Sullivan and Amanda Strawhacker
STEM or STEAM or STREAM? Integrated or Interdisciplinary? | Embedding STEAM in Early Childhood Education and Care
Authors: Douglas H. Clements and Julie Sarama
STEM-Focused Career Courses and College Pipeline for Students with Learning Disabilities | Educational Policy
Authors: Jennifer A. Freeman, Michael A. Gottfried, and Jay Stratte Plasman (2015-16 CADRE Fellow)
Students' Civic Online Reasoning: A National Portrait | Educational Researcher
Authors: Joel Breakstone, Mark Smith, Sam Wineburg, Amie Rapaport, Jill Carle, Marshall Garland, and Anna Saavedra
Teacher-Developed Multi-Dimensional Science Assessments Supporting Elementary Teacher Learning about the Next Generation Science Standards | Journal of Science Teacher Education
Authors: Justin McFadden, Karl Jung, Brian Robinson, and Thomas R. Tretter
The Culturally Responsive Science Teaching Practices of Undergraduate Biology Teaching Assistants | Journal of Research in Science Teaching
Authors: Hillary A. Barron, Julie C. Brown, and Sehoya Cotner
The Longitudinal Effects of School Improvement Grants | Educational Evaluation and Policy Analysis
Authors: Min Sun, Alec I. Kennedy, and Susanna Loeb
The Mathematics Teacher Identity of Two Early Career Mathematics Teachers and the Influence of their Working Communities on its Development | Journal of Mathematics Teacher Education
Authors: Okan Arslan, Çiğdem Haser, and Laura R. Van Zoest
The Power of Interviewing Students | Mathematics Teacher: Learning and Teaching PK-12
Authors: Theresa J. MacVicar, Amy R. Brodesky, and Emily R. Fagan
Theory to Practice: Prospective Mathematics Teachers' Recontextualizing Discourses Surrounding Collective Argumentation | Journal of Mathematics Teacher Education
Authors: Carlos Nicolas Gomez Marchant (2014-15 CADRE Fellow), Hyejin Park, Yuling Zhuang, Jonathan K. Foster, and AnnaMarie Conner
"There Are Other Ways to Help Besides Using the Stuff": Using Activity Theory to Understand Dynamic Student Participation in Small Group Science, Technology, Engineering, and Mathematics Activities | Journal of Research in Science Teaching
Authors: Jeanna R. Wieselmann, Emily A. Dare, Gillian H. Roehrig, and Elizabeth A. Ring-Whalen
Weathering the Virtual Storm: Using Computational Thinking to Make a Forecast | Science Scope
Authors: Joyce Massicotte, Carolyn J. Staudt, and Cynthia McIntyre
What Makes Mathematics Teacher Coaching Effective? A Call for a Justice-Oriented Perspective | Journal of Teacher Education
Authors: Samantha A. Marshall and Patricia M. Buenrostro (2018-19 CADRE Fellow)
Why Some Parents are Sticking with Remote Learning—Even as Schools Reopen | Brookings Institution
Authors: Anna Saavedra, Amie Rapaport, and Dan Silver
Unpacking the Connections Between 8th Graders' Climate Literacy and Epistemic Cognition | Journal of Research in Science Teaching
Authors: Nathan Anderson Quarderer, Gavin W. Fulmer, Brian Hand, and Ted A. Neal
Upcoming Opportunities
The following funding and publication opportunities, listed by deadline, may be of interest to you and your DRK-12 project members.
Funding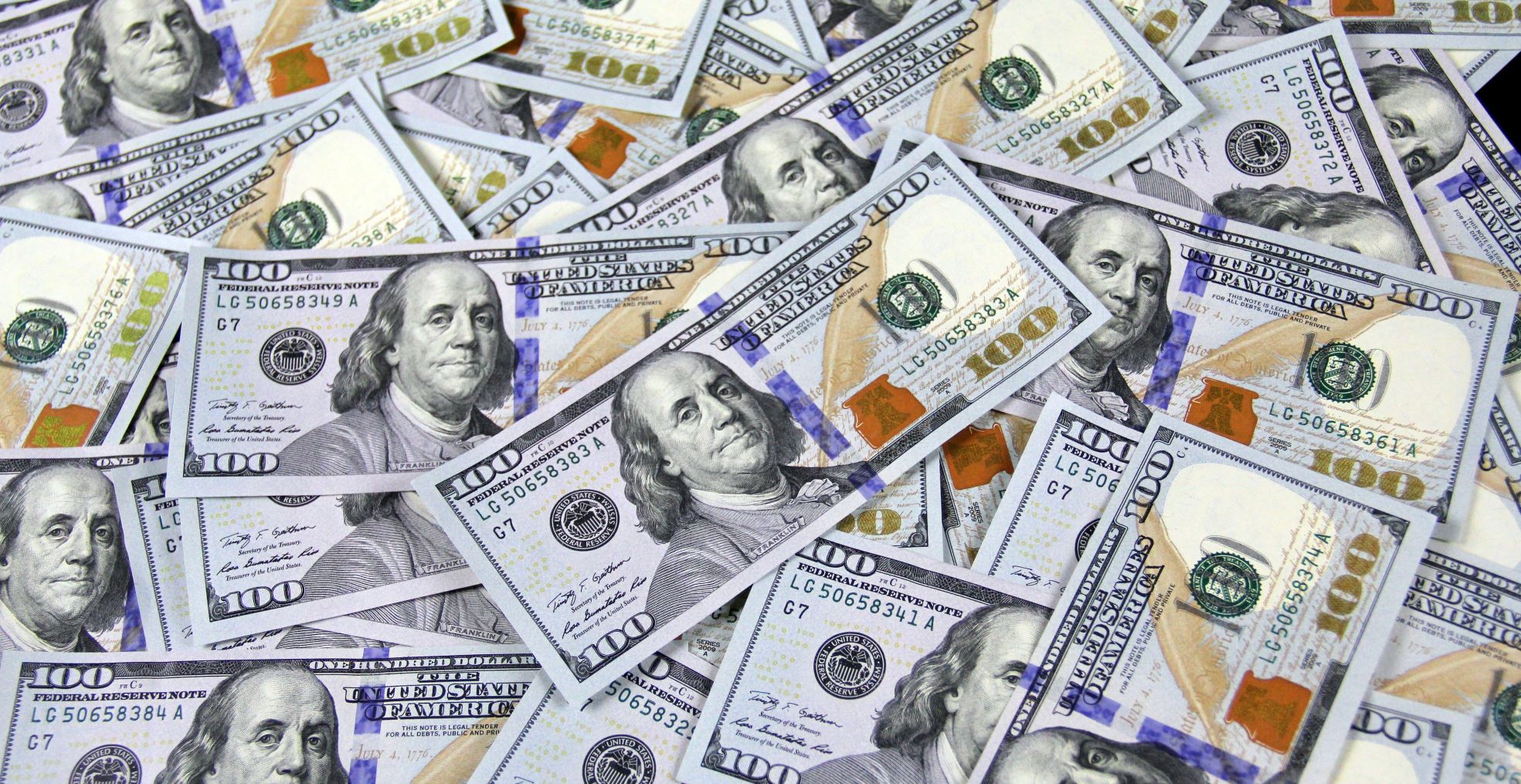 Publications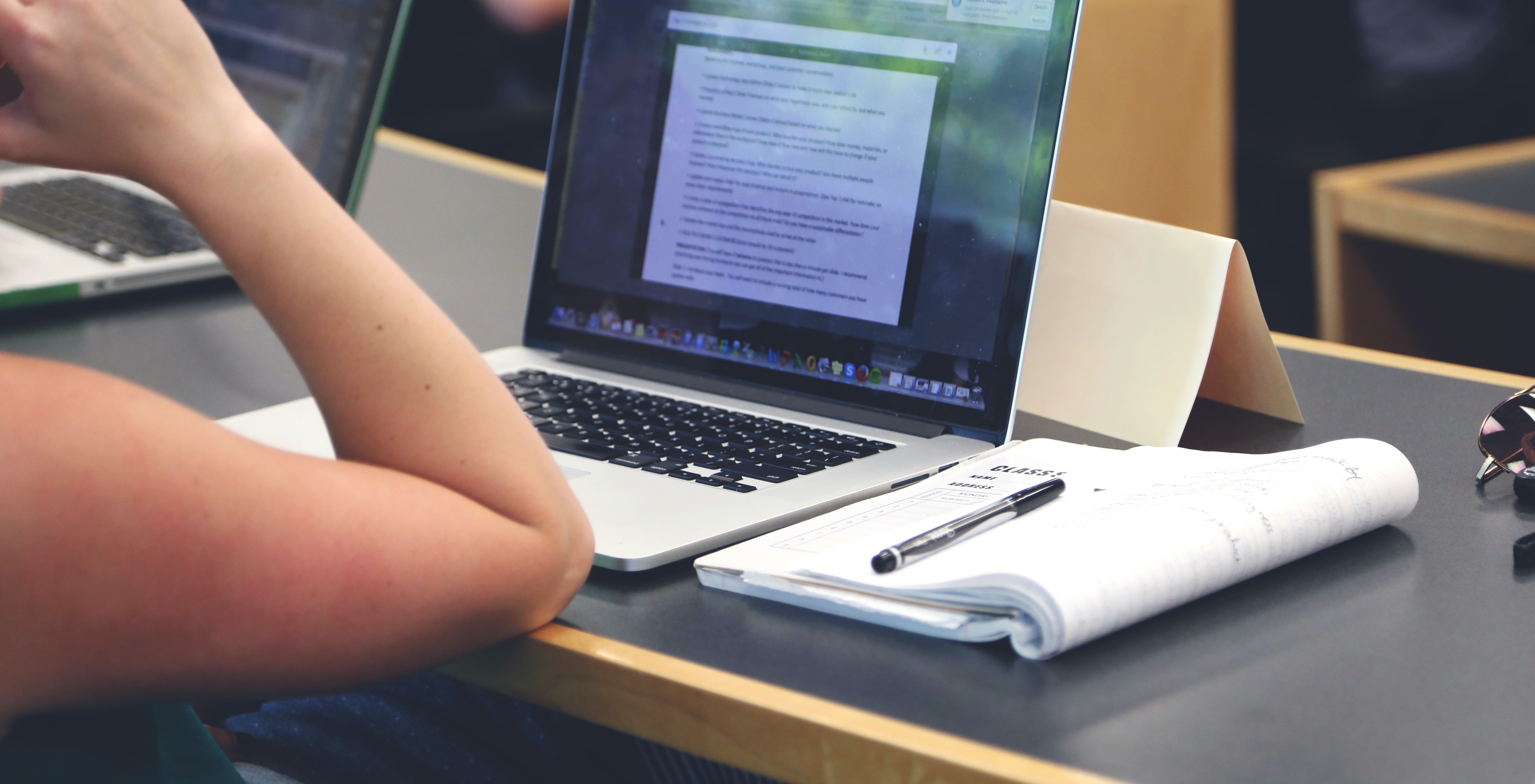 Conferences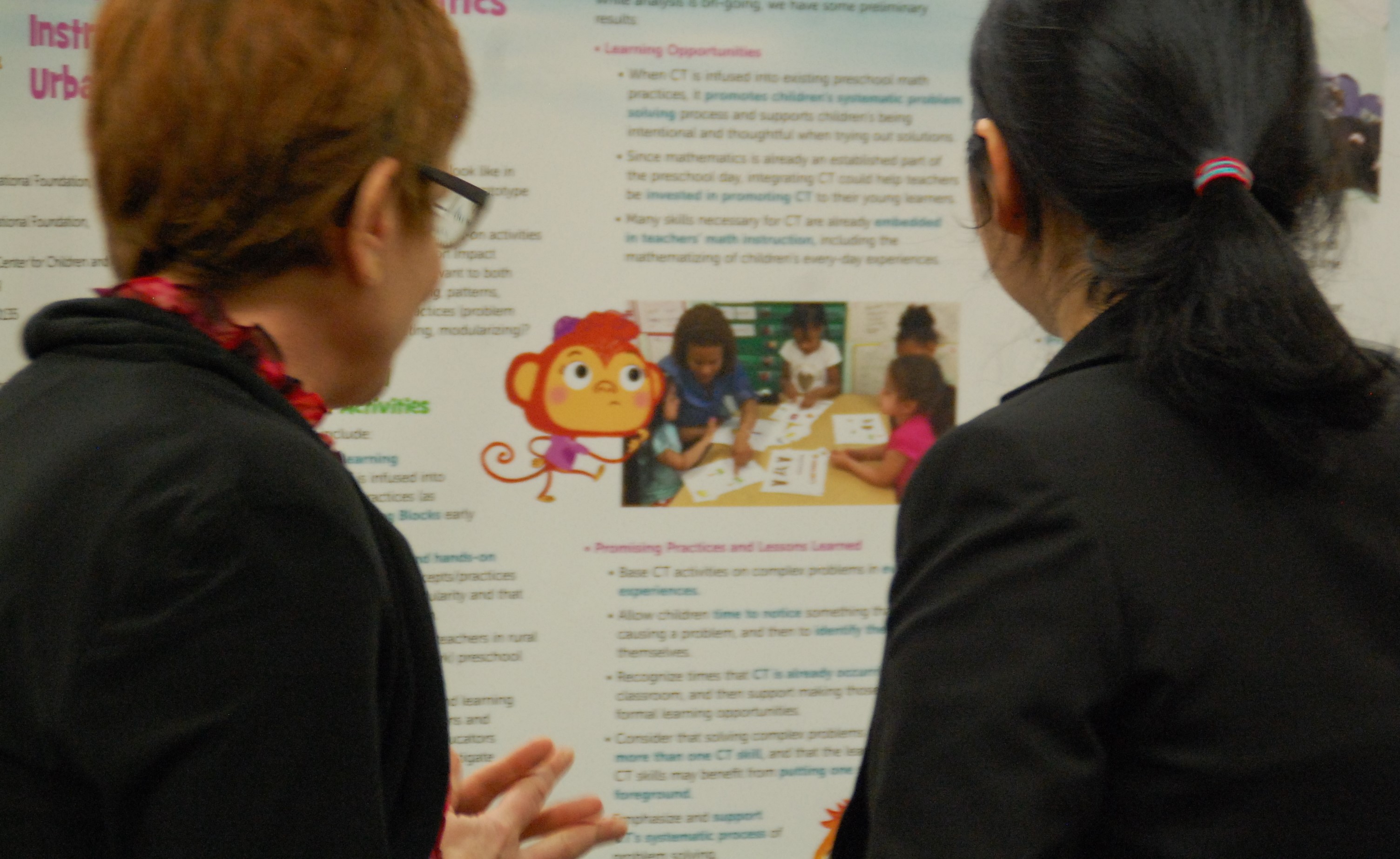 Career & Professional Development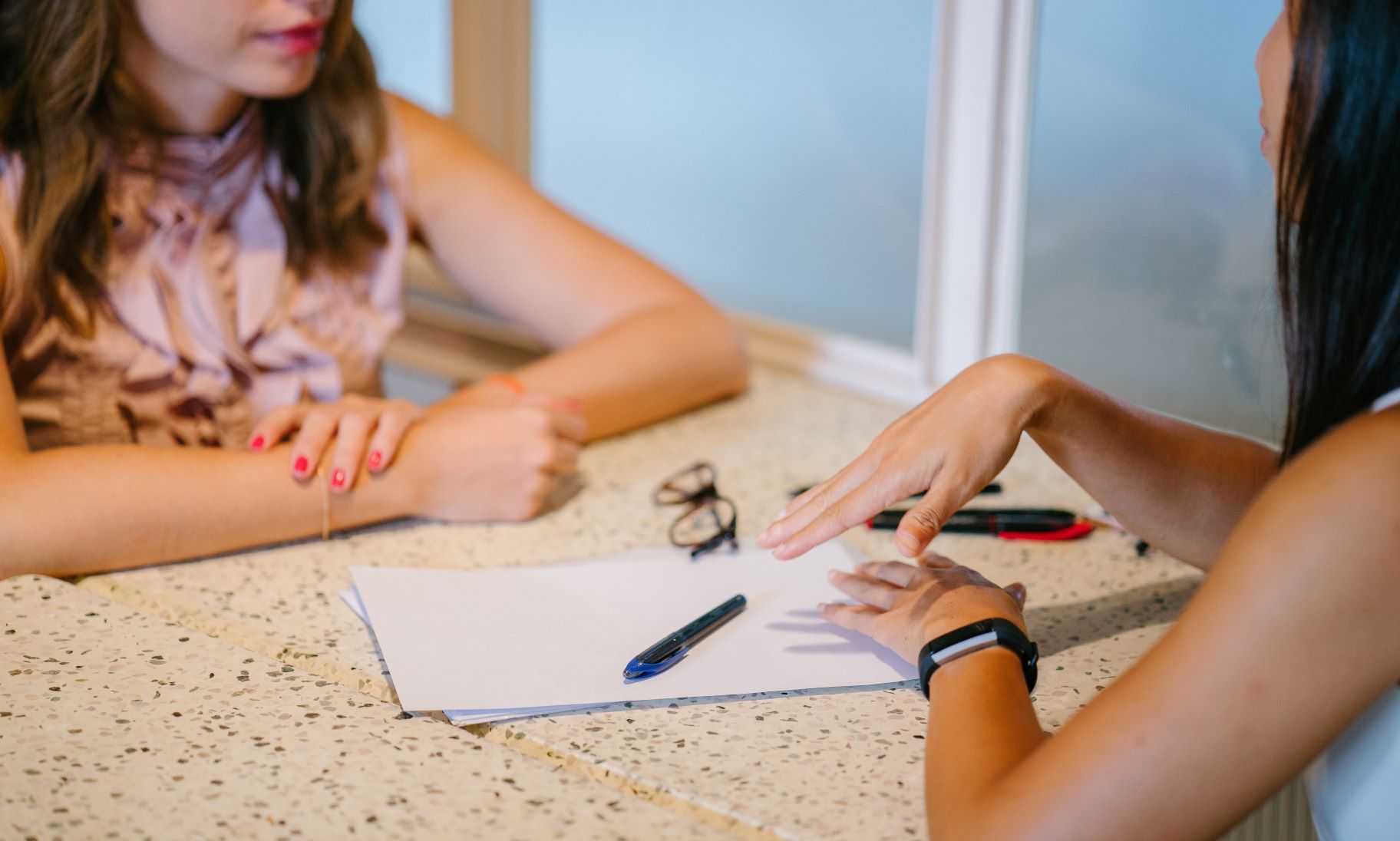 For job, funding, and capacity-building opportunities for doctoral students, postdocs, and other early career scholars, visit our
Early Career News & Opportunities
page.
---
In Case You Missed It
Highlights from recent newsletters and announcements: