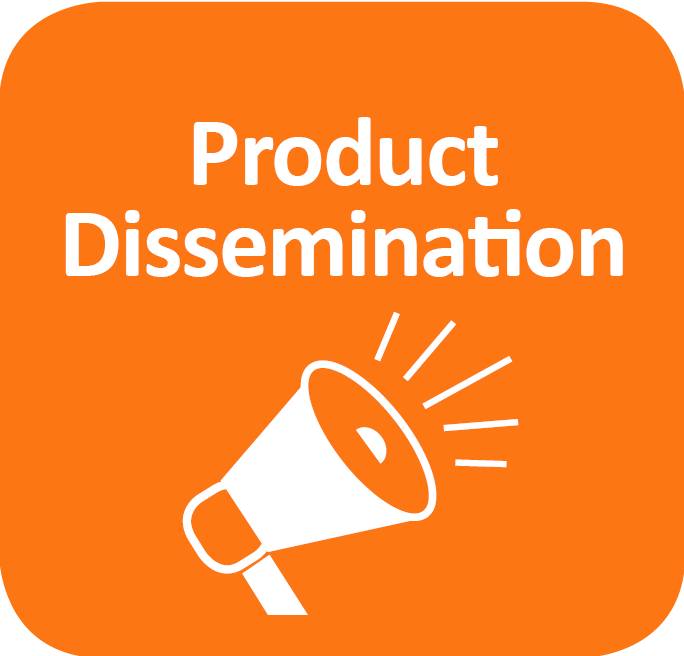 If you have a resource, activity, event, or project milestone that you would like to disseminate, use these 12 Steps for a Product-Driven Dissemination Strategy to help you devise a plan for disseminating your product successfully. 
In addition to the steps below, CADRE has drafted a Dissemination Strategy Workbook [Excel] that you can use to plan out your dissemination strategy.
Click the orange buttons (below) to access resources. Note: In some cases you may be starting with audience and purpose of communication in order to determine the appropriate product and message. These steps do not need to be followed in the order that they are written below, depending on your work.