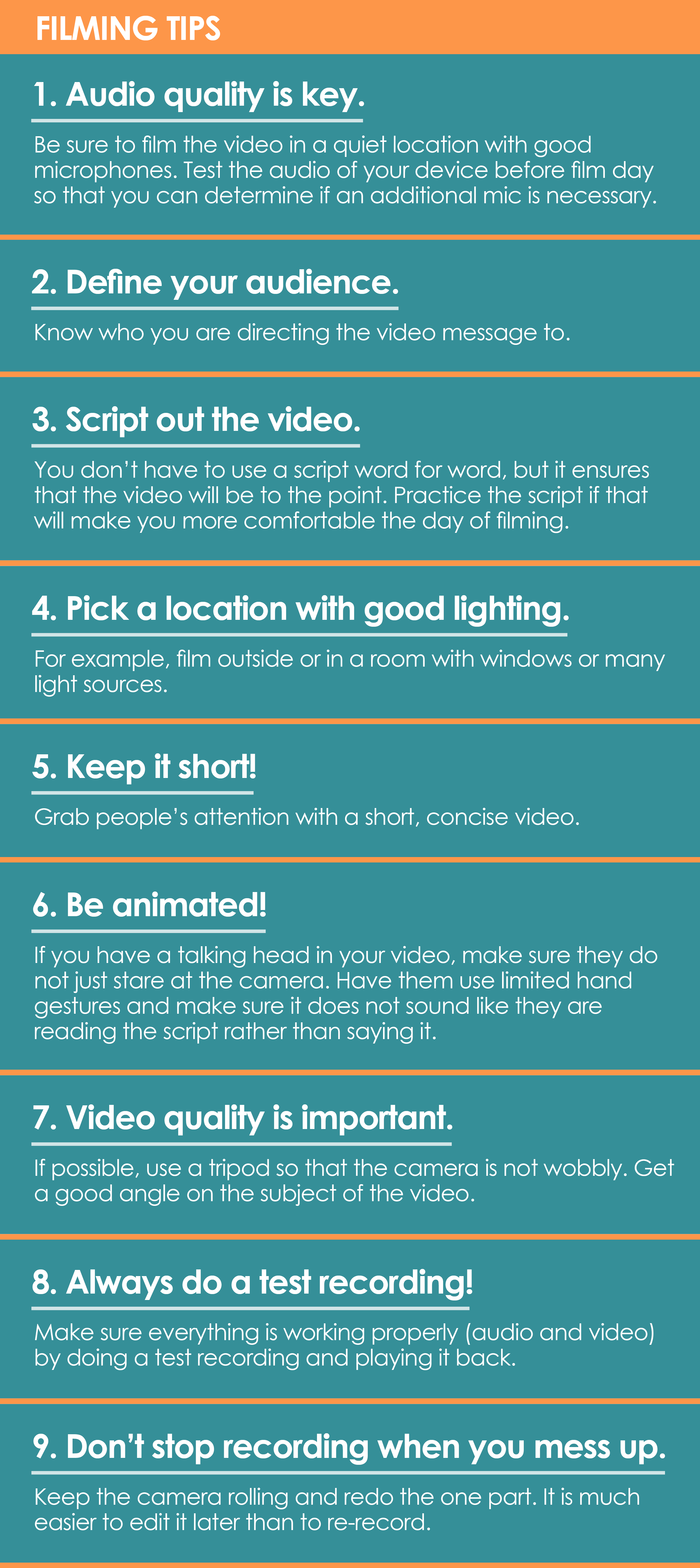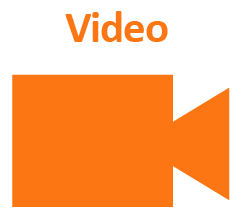 Videos
Videos can be a powerful way to tell a story about your work. And they do not need to be big budget productions to be successful. Use the tips below to create an effective video about your work.
Featured Resources
Making Effective Videos for Dissemination with Jim Galdos 
Advice from videographer Jim Galdos who has produced several DR K–12 videos. 
STEM For All Video Showcase
NSF and other federally-funded projects are invited to submit 3-minute videos showcasing their work during the annual STEM for All Video Showcase. Thousands of attendees view the videos and interact with presenters. If you weren't able to submit a video this year, think about participating next year!
Webinar: Storytelling & Moviemaking Tips
Videographer Jim Galdos gives guidance on how to get started on a video project, with great advice on storytelling and scripting, as well as practical tips about sound and more! This webinar was held by TERC for STEM for All Video Showcase participants.
3 Low-tech filming options
Record using an iPad or phone! Just remember that audio is the most important part of a video. And always hold your phone or iPad horizontally when videotaping.
Use ActivePresenter or a similar screen capture software to record a screencast of a PowerPoint presentation. (Tip: Use a free conversion software (such as this SWF to AVI Converter) to convert the file from SWF to AVI for editing.)
Use your computer camera.
Editing Tips
Don't have video editing software? Search the Web. There are many free editing software options.
Do not use music you do not own or have not been granted the right to! Search for free music options that you can cite, such as audionautix.com or Free Music Archive. Without saying, this is also true for photos and video footage. If you do not have the consent of the person in the photo/video, or permission of the photographer/videographer, do not use the photo or footage. 
If your project is on a budget, you can use free stock photos that use a creative commons license (Ex. Pexels).
Don't get too flashy. Flashy transitions tend to look corny. Use fades or other transitions you would see at the movies or on TV.
Other Helpful Video Resources
Podcasts
The process for developing a podcast can be very similar to a video. It is helpful to define who your audience is, plan and script out your podcast, pay attention to audio quality, do a test recording, and keep recording even when you mess up. The big advantage is that you don't have to think about visuals!
How to Make a Successful Podcast
This Digital Trends guide walks you through the process of making a podcast.
Audacity
There are many free editing options out there. Audacity is one of them. CADRE used Audacity for its podcasts on Using Story in STEM Education and What Makes a Successful Mentorship Work?.