Dear Colleagues,
This month's Spotlight focuses on improving science and mathematics education in rural America. Though rural areas differ, they often share similar assets (e.g., community orientation) that can support STEM education. They also share many of the same challenges (e.g., shortage of teachers experienced in STEM education). The national STEM strategic plan notes that "...of the 24 million Americans who lack access to basic broadband services, 83% live in rural or Tribal communities." NSF is making investments across programs, including several DRK-12 awards to study STEM education in indigenous communities, to leverage the assets and address the challenges that rural students face. Resources can also be found at the Department of Ed's Rural Education Resource Center.
The Foundations for Evidence-Based Policymaking Act of 2017 (1-page description) became law last January, and the Office of Management and Budget released guidance for the law. We are now seeing the release of data resources and tools that may be of interest to researchers and the first-year action plan for the related federal data strategy, discussed at a recent forum, is expected in August. We don't yet know what, if any, implications this new law may have for NSF projects and the data that we collect and share. 
Finally, we thought you might be interested in seeing a list of DRK-12 project evaluators. The list was created from the profiles that have been entered by project members on cadrek12.org. If your project has an evaluator that isn't listed, let us know. We can add them to the website.
Sincerely,
---
Resources for Preparing an NSF DRK-12 Proposal
On July 9, NSF Program Directors Robert Ochsendorf and Karen King led a webinar on the DRK-12 Solicitation (17-584) to address the solicitation and proposal preparation process.
You can access the slides and recording for this webinar, and the 2018 webinar, in our NSF Proposal Toolkit along with additional proposal development resources.
As a reminder, the submission deadline is November 13, 2019.
---
Spotlight on Rural STEM Education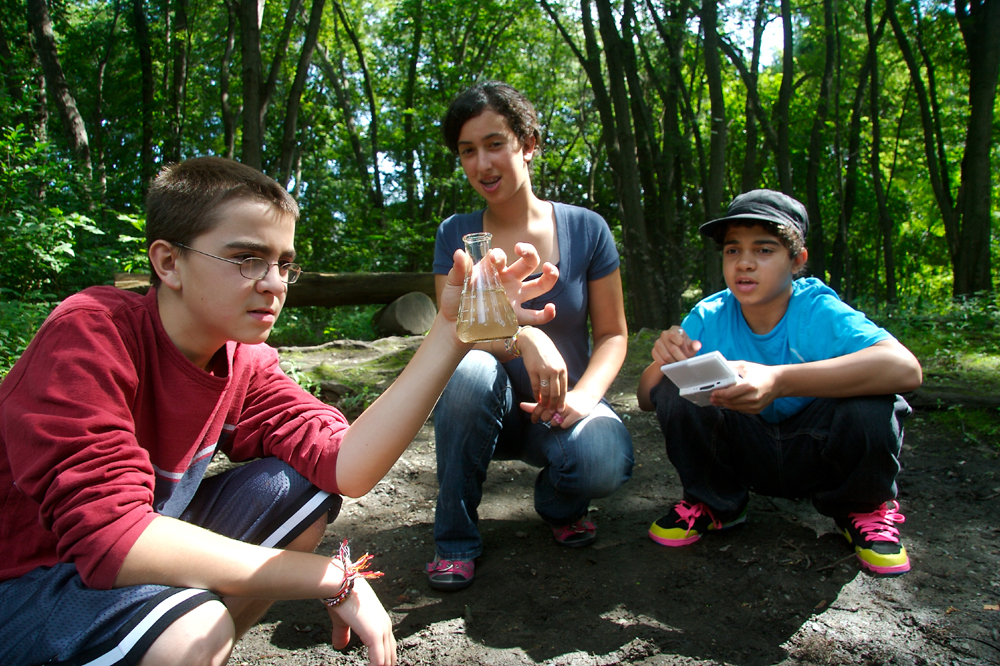 Students and teachers in rural communities often lack access to resources and opportunities that can improve student achievement and representation in STEM. This Spotlight features a perspective piece by Pam Buffington and highlights the work of two projects developing innovative, contextually responsive professional learning experiences.
---
Blog about Your Work!

CADRE's blog, DRK-12 Community Voices, was created to informally share our work, ideas, and thoughts around STEM education. We welcome your voices. If you are interested in contributing a post, contact cadre@edc.org.   
---

Tip: Improve Your Reports to NSF

Whether you're preparing an annual, interim, or final report, CADRE's Project Management Toolkit has a number of resources to help guide you through the report writing process as well as effectively capture your project's activities and results. We recommend starting with Tips for Preparing NSF Reports.
---
Newsbites from NSF, DRK-12, and NSF Networks
News from NSF
---
News from DRK–12 Projects & Awardees
Email cadre@edc.org to share news from your project.
---
News from NSF Networks
See our Upcoming CADRE & NSF Network Events page for ATECentral, CIRCL, CAISE, CS for All Teachers, EvaluATE, MSPnet, NSF INCLUDES National Network or STELAR events that may be of interest to you.

---
Upcoming Opportunities
The following funding and publication opportunities, listed by deadline, may be of interest to you and your DRK-12 project members. 
Publications
---
In Case You Missed It
Highlights from recent newsletters and announcements:
A complete archive of our newsletters and announcements is available on cadrek12.org.
---
Subscribe | Create CADRE Account