May 3 | 12 - 1 PM ET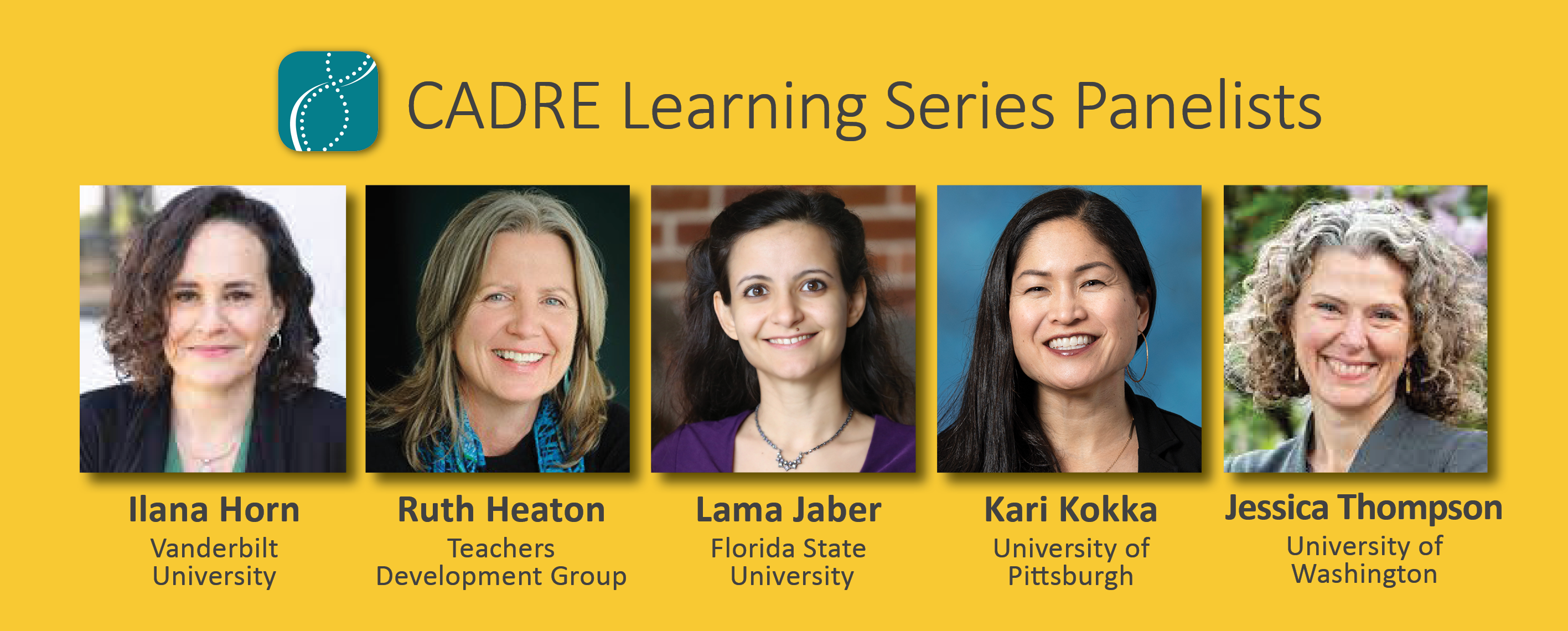 In Part 3 of the CADRE Learning Series: Professional Development for Researchers Who Don't Study PD, panelists discussed what they learned from their design consultations, sharing how they applied (or modified) professional development design principles to address the investigators' needs and resources.
In Part 1 of the learning series, expert panelists shared important design principles for PD during a webinar. Part 2 of the series included consultations with panelists about specific issues in their PD designs.
Learning Series Resources:
Part 1: Webinar | March 22, 2022 
Part 2: Consultations | April 8-14, 2022
Part 3: Webinar | May 3, 2022