Dear Colleagues,
We received many qualified applicants for the 2018-19 CADRE Fellows program and will announce acceptances in our October newsletter. Thank you to applicants and nominating awardees!  
For those interested in STEM education policy, the White House convened stakeholders this summer to help inform the development of the 2018-2023 strategic plan for implementing STEM Education across the United States. Read the Summary of The 2018 White House State Federal STEM Education Summit. Key takeaways include:
forging stronger connections for students between education and work
focusing on innovation and entrepreneurship
integrating Computer Science principles across the educational experience
improving access of STEM programs for all Americans
As a reminder, if your project has new resources, a new website, or other news to share, please let us know at cadre@edc.org.
---
Considerations for STEM Education from PreK through Grade 3
The DRK-12 early learning topical group (co-chairs: Doug Clements and Julie Sarama) has produced a brief that draws on NSF-supported research and development to highlight important considerations about STEM educational experiences for young children and professional learning for educators who provide those experiences. Please share the brief with curriculum leads, principals, superintendents, and others throughout your education network.
NSF researchers discuss the importance of early learning of mathematics in a new video:
---
New DRK-12 Awardees

Congratulations to this year's DRK-12 awardees! We look forward to getting to know you and hearing about your work as it progresses. Welcome to our community!
---
Informational Webinars on DRK-12 Solicitation (17-584): Slides and Recordings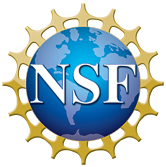 NSF Program Directors Robert Ochsendorf and Karen King led two webinars on the DRK-12 Solicitation (17-584), addressing the solicitation and proposal preparation process. As a reminder, the submission deadline is November 14, 2018.  
The webinars' slides and recordings plus additional proposal resources can be found in our NSF Proposal Toolkit.  
---
Newsbites from DRK–12 & NSF
We're pleased to share news from DRK--12 projects and people, as well as our sister resource networks who serve other NSF funding programs (ATECentral, CAISE, CIRCL, CS for All Teachers, MSPnet, and STELAR). In addition to our newsletter digest, we disseminate your news items on our website and social media. 
News from DRK–12 Projects & Awardees
---
News from NSF Networks
See our Upcoming CADRE & NSF Network Events page for ATE, CIRCL, CAISE, CS for All Teachers, MSPnet, or STELAR, events that may be of interest to you.
---
News from NSF
The NSF 2026 Idea Machine
Enter the competition by proposing a new "Big Idea" in STEM education for future investment by NSF. The deadline is October 26, 2018. Winners will be announced August 2019.
NSF: Next Steps Against Harassment
NSF has published a term and condition for awards that will require awardee organizations to notify the agency of any findings or determinations that an NSF-funded PI or co-PI committed harassment.
---
Upcoming Opportunities
The following funding and publication opportunities, listed by deadline, may be of interest to you and your DRK-12 project members. 
---
In Case You Missed It
Highlights from recent newsletters and announcements:
A complete archive of our newsletters and announcements is available on cadrek12.org.
---
Subscribe | Create CADRE Account