Dear Colleagues,

---
Informational Webinars on DRK-12 Solicitation (17-584)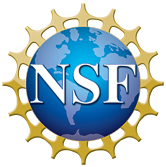 Tuesday, August 14 | 1:00 - 2:00 PM ET 
Thursday, September 13 | 1:00 - 2:00 PM ET 
Join NSF EHR program officers to learn more about the DRK-12 Solicitation (17-584) due November 14, 2018. Bring your questions!
Back to Top
---
DRK-12 Projects Snapshot
Preparing a proposal or just interested in a few stats about DRK-12 projects? View a snapshot of DRK-12 projects.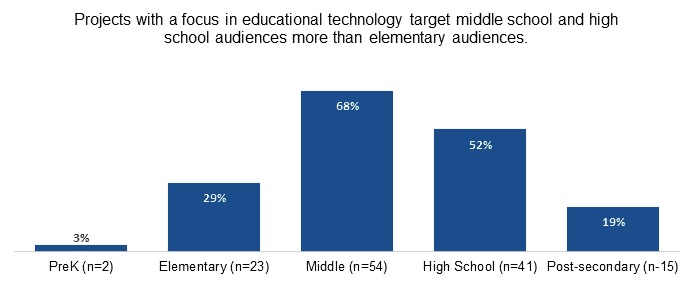 ---
Early Career Corner: CAREER Program
Congratulations to the recent DRK-12 CAREER Awardees!
Download and read the full list of DRK-12 CAREER Awardees. 
2019 CAREER Proposals
It's not too early to begin planning for next year's submission deadline! Mark your calendars for July 17, 2019, or for the third Wednesday in July annually thereafter.  
Contact Finbarr (Barry) Sloane for more information about DRK-12 proposals for NSF's CAREER Program: phone (703) 292-8465, email: fsloane@nsf.gov
---
  Project Tip! Writing Your Annual Report? Use Our Tip Sheet

For many of you, it's time to be thinking about your annual report. Review our Tips for Preparing NSF Project Reports for helpful advice on writing and submitting your annual, final, interim, or project outcomes reports. 
For more project management tips and resources, visit NSF Project Management Tools.
---
Newsbites from DRK–12 & NSF
We're pleased to share news from DRK--12 projects and people, as well as our sister resource networks who serve other NSF funding programs (ATECentral, CAISE, CIRCL, CS for All Teachers, MSPnet, and STELAR). In addition to our newsletter digest, we disseminate your news items on our website and social media. 
News from DRK–12 Projects & Awardees
---
News from NSF Networks
See our Upcoming CADRE & NSF Network Events page for ATE, CIRCL, CAISE, CS for All Teachers, MSPnet, or STELAR, events that may be of interest to you.
---
Upcoming Opportunities
The following funding and publication opportunities, listed by deadline, may be of interest to you and your DRK-12 project members. 
---
In Case You Missed It
Highlights from recent newsletters and announcements:
A complete archive of our newsletters and announcements is available on cadrek12.org.
---
Subscribe | Create CADRE Account