Jeff Weld, Executive Director, Iowa Governor's STEM Advisory Council
Former Senior Policy Advisor, White House Office of Science & Technology Policy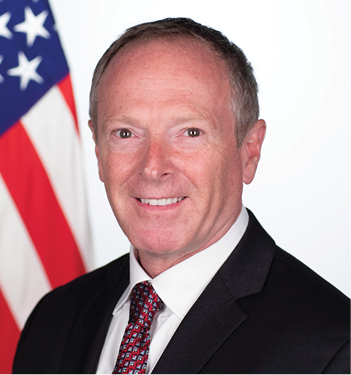 Jamie is a 17 year-old junior at a Midwestern high school serving an average size community anchored by a regional public university and an agricultural equipment manufacturer. Since middle school he did just enough to keep his grades from attracting remedial attention while falling short of competing for scholarships or elite colleges. With a 2.0 grade point average Jamie was adrift, preferring skate boards and video games to algebra and anatomy lessons. Like so many young Americans, he was lost at "C." A new course sequence that matched students and their teachers with local industry professionals in hybrid work-based learning experiences caught his attention, and Jamie started each day of the fall semester on a plant floor alongside engineers designing high pressure pumps for crop irrigation. It turned out that his formidable skills with Minecraft translated to their computer-aided design platform, and his carves and airwalks on the skateboard imbued Jamie with an intuitive grasp of fluid dynamics—velocity, density, viscosity, pressure, temperature and the like. His grades have spiked and the pump company offered to scholarship his higher education in exchange for continued internships toward employment upon degree. Jamie's found his rudder. The Mission Statement of Jamie's school district is "To prepare caring and responsible citizens." Some suggest adding "employable."
For over a century, job-related career education was restricted to the CTE wing of US schools. Despite funding and credentialing hurdles, core discipline teachers from early elementary to secondary schools are adopting work-based strategies to add meaning and context to study. A third grade class in Jamie's district opened a neighborhood coffee shop in partnership with a local vendor, learning the botany of beans, the math of price-pointing, and the business of marketing all the while. The Chemistry class partnered with a local brewery to perfect a root beer recipe as their fermentation unit, earning royalties along with course credits. Such pockets of excellence inspired and informed the development of a new Federal STEM education five-year strategic plan released in late 2018. Charting a Course for the Future: America's Strategy for STEM Education is anchored to over-arching goals toward STEM literacy, diversity and inclusion, and preparing tomorrow's workforce. Thousands of voices throughout the public and private sectors, from employers to educators across State and Federal stakeholder groups were unanimous in advancing a workforce development goal: "A diverse talent pool of Americans with strong STEM knowledge and skills prepared for the jobs of the future is essential to maintaining the national innovation base that supports key sectors of the economy, including agriculture, energy, healthcare, information and communications technologies, manufacturing, transportation, and defense, along with emerging areas like artificial intelligence and quantum information science"(p. 6).
Among the dozen strategic priorities that constitute America's Strategy for STEM are four specific to more purposeful ties between the worlds of work and of education. They derive from the consensus of the STEM education community as recounted on page 44. Each is an invitation for PreK-12 educators to take frontline leadership in developing tomorrow's workforce:
Build Local STEM Ecosystems that unite schools, workplaces, informal learning centers, social service and faith-based entities and others in wrap-around support for learners across the pipeline, classroom to career (p. 10). 
Expand Work-Based Learning for both students and their teachers through Educator-Employer Partnerships (p. 11).
Develop Entrepreneurship Education to drive innovation, invention, and discovery (p. 16).
Elevate Computational Literacy across disciplines as equal to reading and mathematics as foundations to career readiness (p. 23).
The elegance of a teaching-toward-workforce-development mindset is the alignment to learning theory—the content and skills conveyed can't help but be more personal relevant, meaningful, applied and culturally contextual. The authors of the Plan surmised, "Tomorrow's workers are today's learners, and the learning experiences provided to them will directly impact how many decide to pursue STEM careers as well as how ready they will be to do so" (p. 6). They recognize, however, that systems need to evolve alongside individual teachers for the vision to spread. Re-imagined policy around the credentialing of instructors and crediting of courses is needed at the local and state levels. Higher education admission expectations, teacher preparation models and research agendas all risk mis-alignment with the new priorities of the STEM education community. School administrators have the awesome responsibility and unprecedented opportunity, likely reinforced by table-mates at Rotary Club or city leaders' meetings, to usher a new era of STEM education woven into the community. Grant agencies and philanthropic organizations now have a "North Star" with which to chart their own courses for investing, thereby amplifying their collective impact.
It's a laudable mission statement for a school district "To prepare caring and responsible citizens." But "To prepare caring, responsible, and employable citizens" sets learners and their communities as well as our nation up for economic success.
---
Any opinions, findings, and conclusions or recommendations expressed are those of the author(s) and do not necessarily reflect the views of the National Science Foundation.