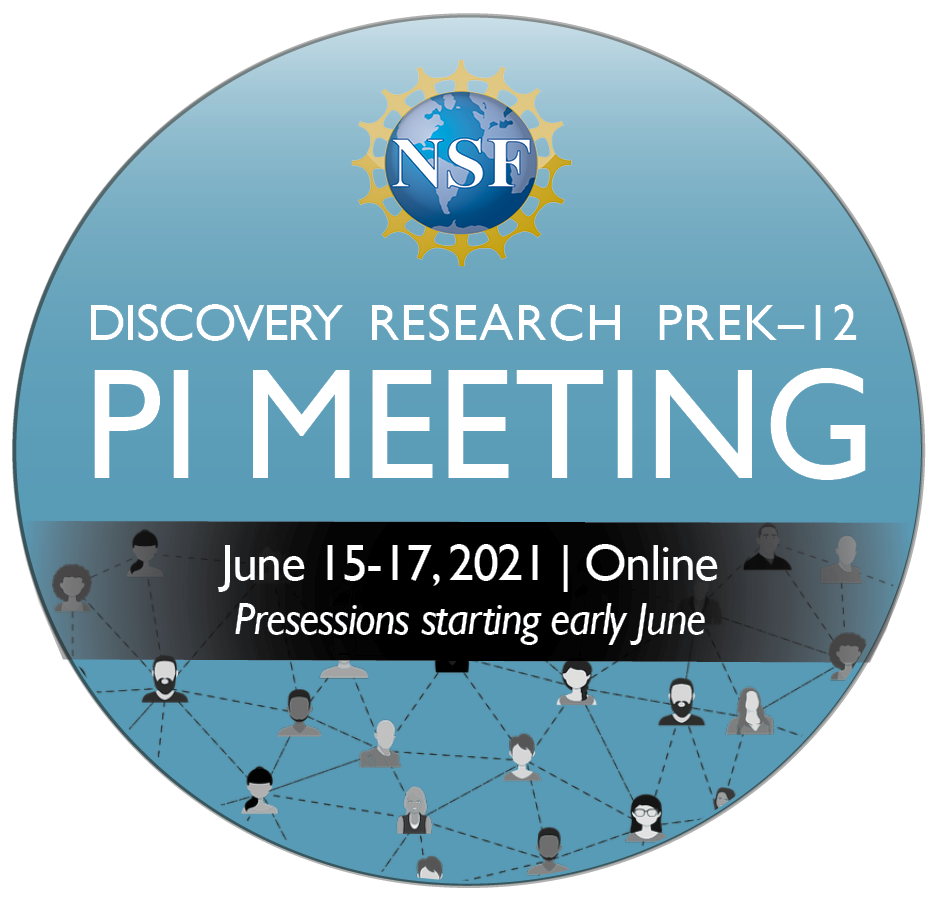 Reimagining STEM Education and Research
The Community for Advancing Discovery Research in Education (CADRE), the resource network for NSF DRK–12 awardees, is pleased to host the 2021 DRK–12 PI Meeting. The meeting will be held virtually, June 15-17, with additional programming (e.g., meetings with program officers, asynchronous viewing of project posters, networking opportunities) beginning June 1. The meeting will provide opportunities for learning, networking, and substantive conversations for DRK–12 project members and collaborators (e.g., practitioners, administrators), NSF program directors, CADRE Fellows, postdocs, and guests. 
The events of the last year have affected each of us, STEM education, and the research we do. Guided by the overarching theme, Reimagining STEM Education and Research, the PI meeting offers an opportunity to take account of the impact of those events, share the ways we have adapted and transformed our work, and reimagine the future of STEM education and research.  
IMPORTANT DEADLINES
Call for Proposals: April 21
Registration of Proposed Presenters: April 21
General Registration: May 28
Poster Registration: More Information Coming
By invitation only: PIs and up to 2 other project members/collaborators of DRK-12 projects that are active during the meeting dates are invited to attend the PI Meeting.