DR K-12 PERSPECTIVES ON PROFESSIONAL DEVELOPMENT
Grantee leaders in STEM professional development lay the foundation for this Spotlight as they reflect on the current terrain and promising directions for the field.
Video Reflections
Susan Kowalski (BSCS), Brian Reiser (Northwestern University), and Arthur Powell (Rutgers University) reflect on what they've learned through their work developing and implementing PD programs.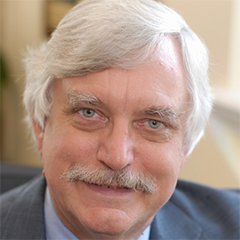 He situates this spectrum in today's changing education landscape and highlights the potential for digital tools to transform student and teacher learning as well as the role of DR K-12 in supporting this transformation.
Fourteen DR K-12 projects featuring online or blended PD programs responded to a recent CADRE survey on their work and interests in this area. We are excited to share information about their individual efforts in the virtual Poster & Product Showcase, as well an infographic summarizing preliminary survey results across projects.
If your project focuses on online or blended PD and you didn't have a chance to complete our survey and share your information, it's not too late. Complete the  
survey
 now. We will continue to update and disseminate the Spotlight as we receive new information and plan activities around grantee identified topics of interest.